Alter— Journal
Alter— Journal
Alter— Journal
Alter— Journal
Journals from Porto Design Biennale 2021
An alternative, complementary outlook on the questions raised by this edition of the Biennale. Pluralistic in scope, thought provoking, and visually bold, the issues of Alter— will be out from June to September, 2021.
Alter— is a collection on Alter-Realities as a way to re-make worlds, re-animate ourselves and forge new relations while rejecting unsustainable hegemonies.
With each of the installments, we aim to explore different sub-themes within Alter-Realities framed in Alastair Fuad-Luke's curatorial agenda for the Biennale. We present fresh reflections on the present moment and better ways of being and creating with each other in times of crisis and contagion through the lens of design.
Alter— #1

Alter-Realities: Towards justice through design

Editor: Alastair Fuad-Luke

Contributions by: Sasha Costanza-Chock, Eduardo Aires, Beatriz Blasi + 1234

Art direction and graphic design: 1234

68 pp.

12×19 cm

The first issue of Alter— reflects on the term Anthropocene and its developments, proposing a new relationality through design that accommodates all forms of life. Sasha Costanza-Chock talks with Alastair Fuad-Luke about more inclusive and collaborative design practices while Eduardo Aires opens a range of variations to the grid he designed in 2016 as the visual identity of the city of Porto. Artist Beatriz Blasi and designers collective 1234 question notions of reality in a collaboration that will feature this and the following editions of Alter—.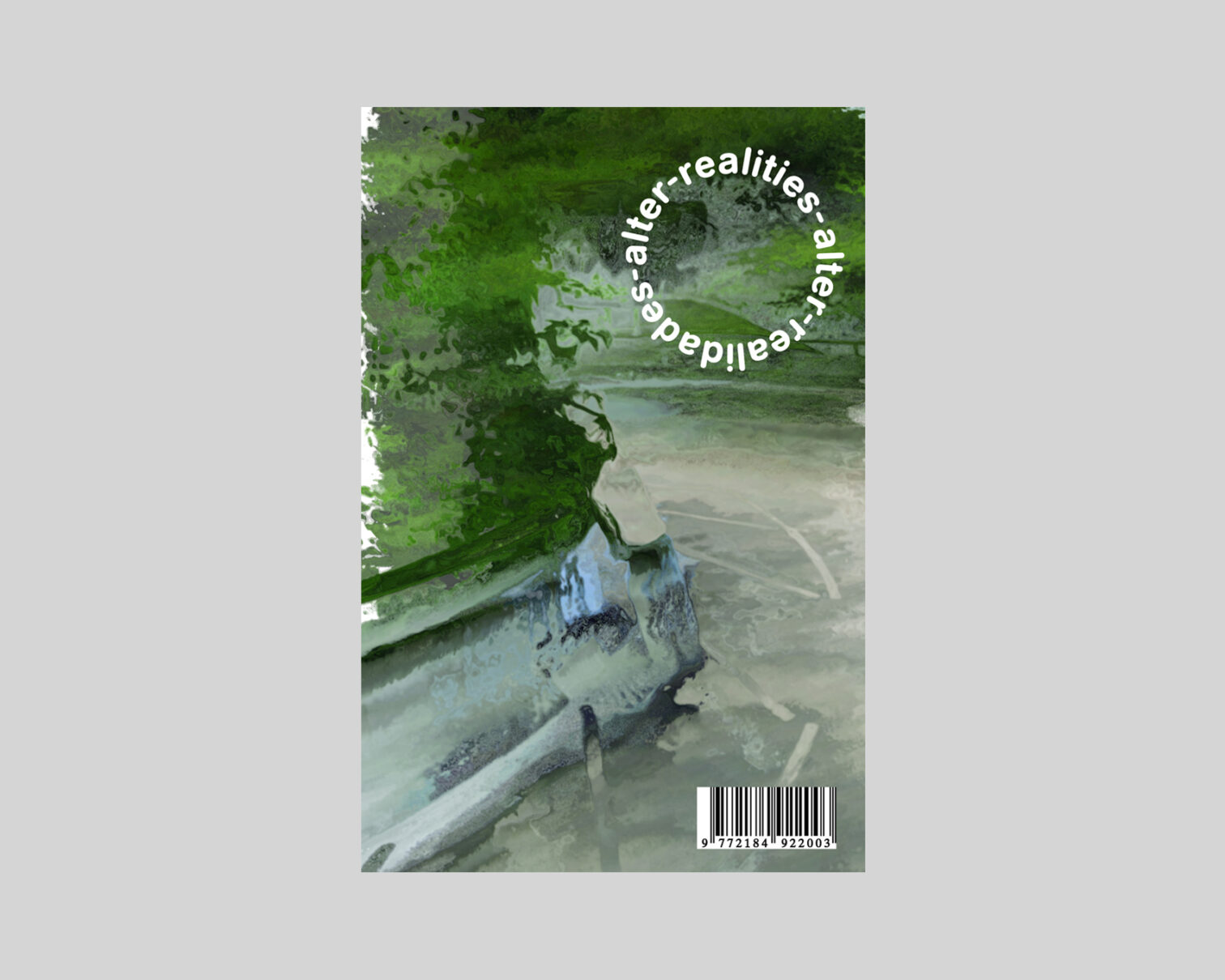 Alter— #2

Alter-Livelihoods: Experiments with infrastructures for community economies

Editors: Bianca Elzenbaumer and Fabio Franz (Brave New Alps)

Contributions by: Forno Vagabondo, La Foresta, Comunità Frizzante; Manuela Dasser and Veronica Martini (Marameo Lab)

Art direction and graphic design: 1234

With the Vallagarina valley, in the Italian Alps, in the background Bianca Elzenbaumer and Fabio Franz, founding members of the Brave New Alps collective, reflect on modes of economic and social organization that value the work that is mostly sidelined by capitalist practices. Community projects with food or education are examples of how to create beneficial and inclusive dissent through design and traditional arts or crafts. From the Alps to the world.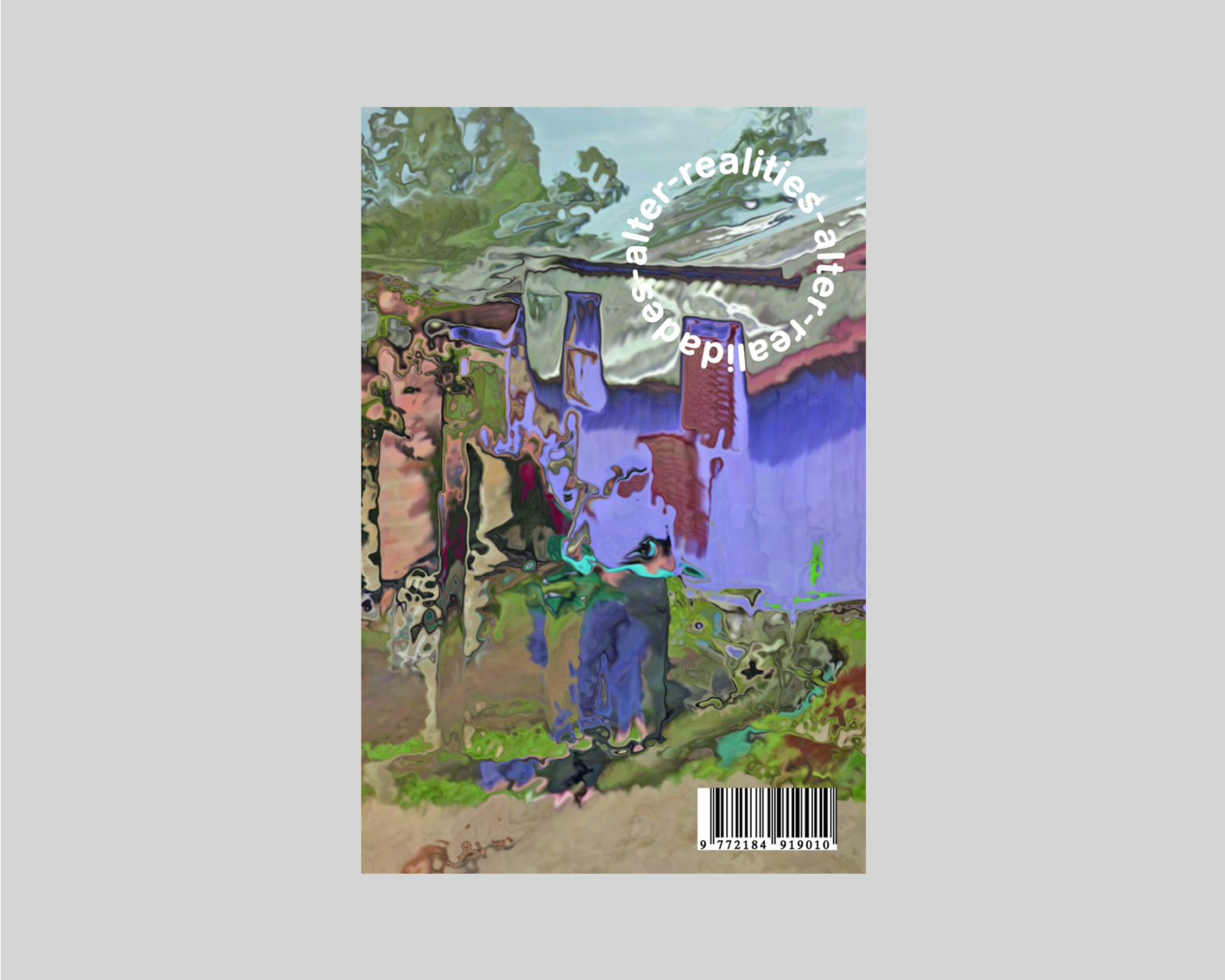 Alter— #3

Alter-Produção: Moldando juntos um terreno comum

Editors: António Gorgel Pinto e Paula Reaes Pinto

Contributions by: Assemble, Rigo 23

Art direction and graphic design: 1234

68 pages

Creativity is a common feature of human nature. Developed in a network, within local communities and in a participatory way, creativity is the key to social transformation. In this issue of Alter—, dedicated to alternative forms of production, António Gorgel Pinto and Paula Reaes Pinto address participatory design, community-based art, and forms of art and production whose main focus is the creation of bonds between people. The British architecture collective Assemble and artist Rigo 23 are the guest contributors.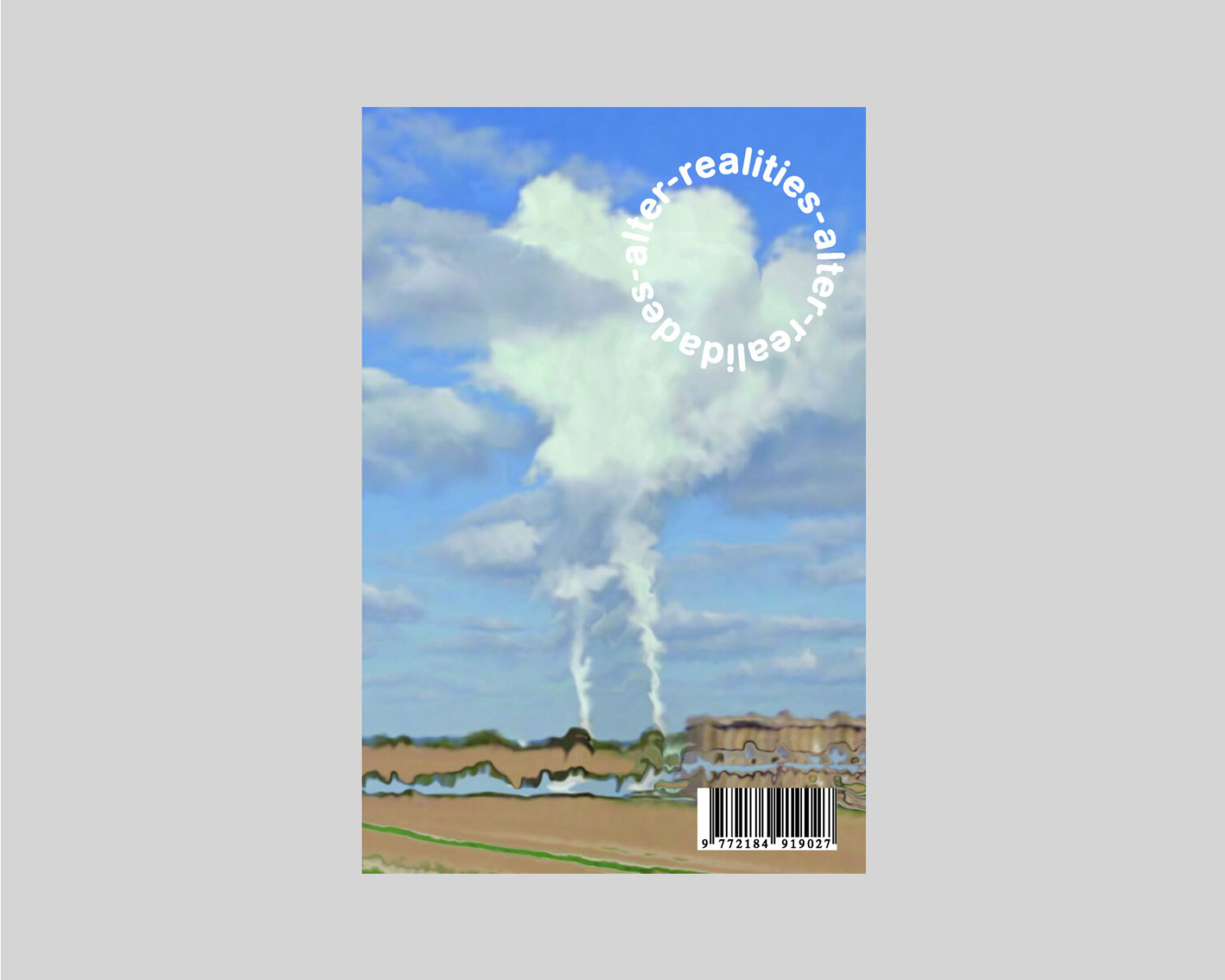 Alter— #4

Alter-Paisagens: A prática da controvérsia

Editors: Paulo Moreira

Contributions by: Lara Isa Costa Ferreira, Nuno Coelho, Isabeli Santiago, Naky Gaglo, InterStruct Collective

Art direction and graphic design: 1234

Under the facade of its monuments, buildings, streets and gardens, Porto keeps traces of the violent Portuguese colonial past. Memory and trauma simmer all over the city, but remain hidden and unquestioned. Paulo Moreira, the editor of this issue of Alter—, together with Lara Isa Costa Ferreira, Nuno Coelho, Isabeli Santiago, Naky Gaglo and the InterStruct Collective make a critical survey of spaces and experiences of tension between the official discourse of the "good colonizer" and the daily life of non-white people.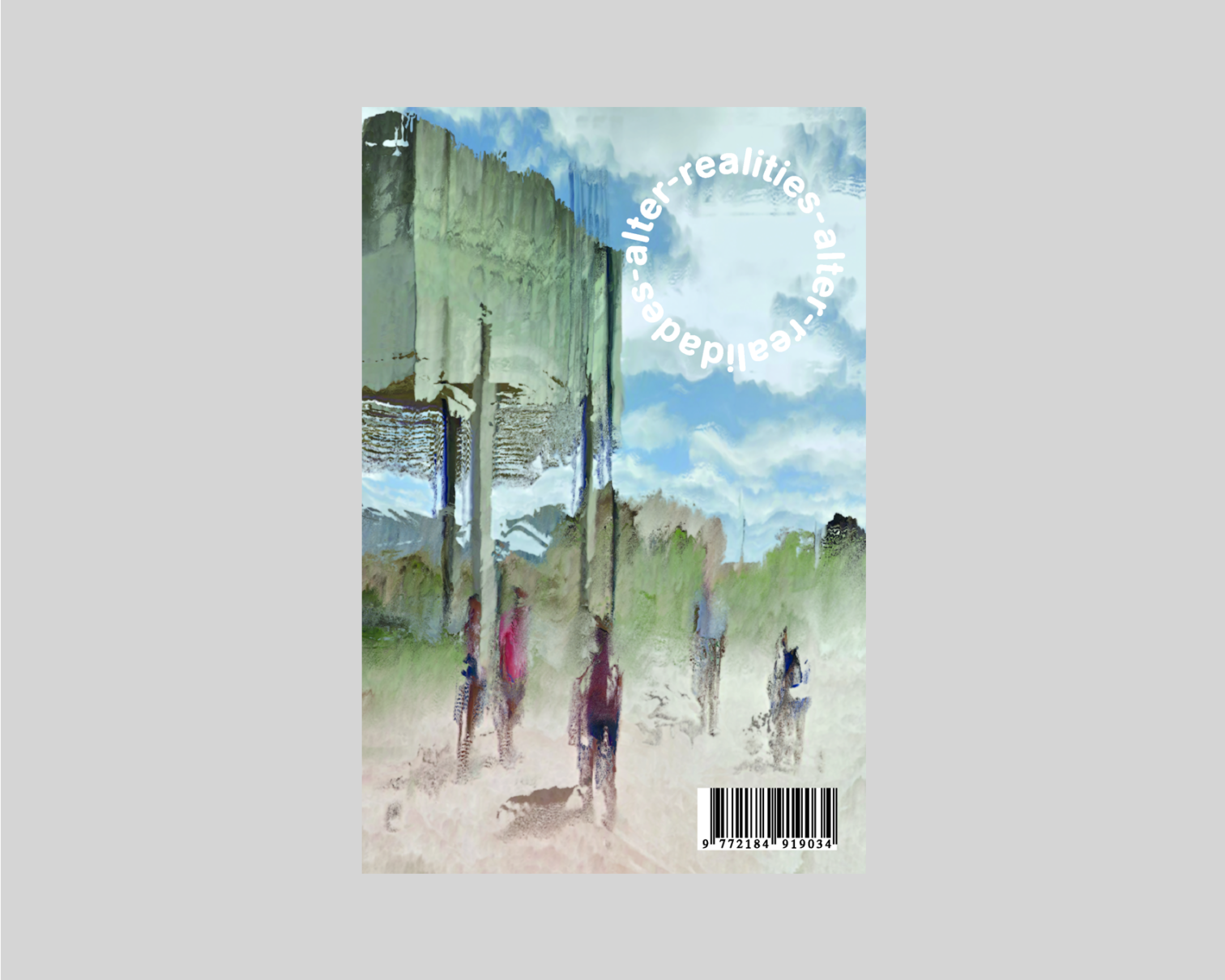 Alter— #5

Alter-Care: Care is what we actually do

Editors: Cherry-Ann Davis & Nina Paim (Futuress)

Contributions by Zoy Anastassakis, Marcos Martins, keyna Eleison, Denilson Baniwa

Art direction and graphic design: 1234

We are in need of care, and care is increasingly a trending topic. But are we actually doing the work it takes to make care more inclusive and present in our daily actions? Design is one of the fields where new ways of caring are being defined; in the last issue of Alter—, editors Cherry-Ann Davis and Nina Paim from the feminist platform Futuress present specific examples of what design and communities made with care might look like.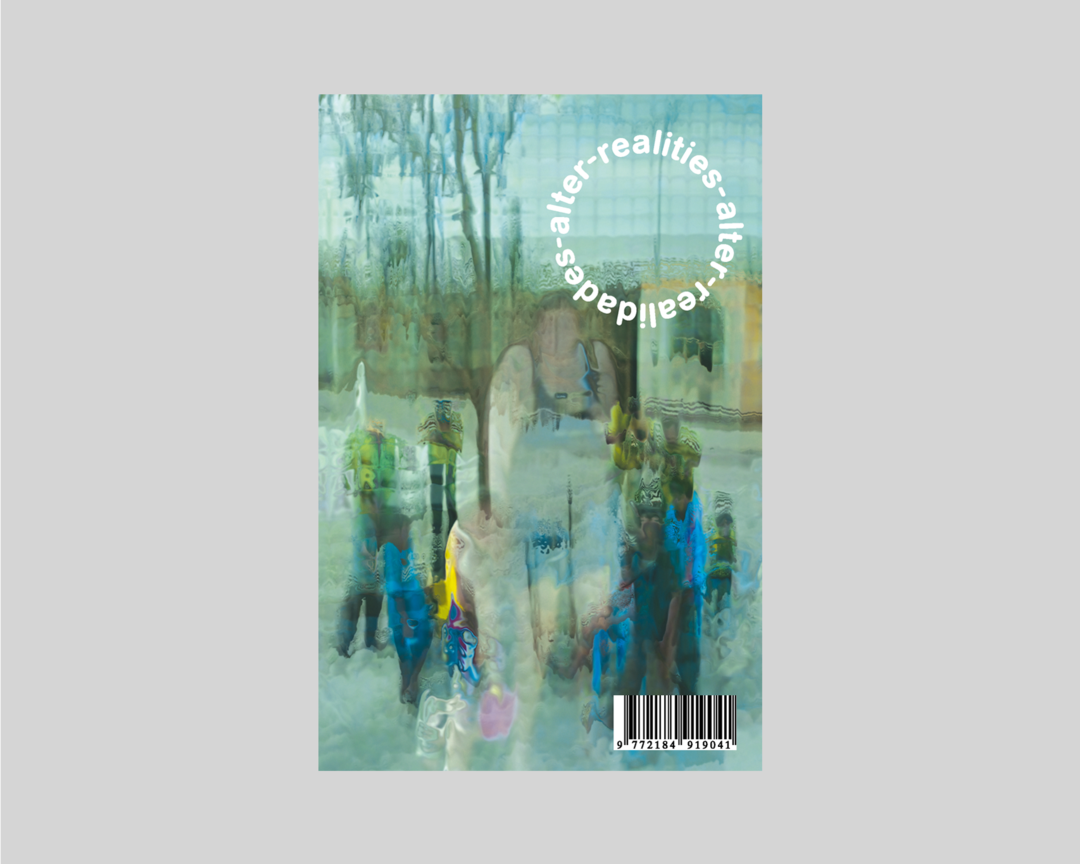 Alter—Journal [Pack]

Alter—Journal [Pack]

Set of 5 issues:

Alter—Journal #1 | Alter—Realities: Towards justice through design

Alter—Journal #2 | Alter-Livelihoods: Experiments with infrastructures for community economies

Alter—Journal #3 | Alter-Production: Shaping together a common ground

Alter—Journal #4 | Alter-Scapes: The practice of controversy

Alter—Journal #5 | Alter-Care: Care is what we actually do