Alter— Journal
Alter— Journal
Alter— Journal
Alter— Journal
Journals from Porto Design Biennale 2021
An alternative, complementary outlook on the questions raised by this edition of the Biennale. Pluralistic in scope, thought provoking, and visually bold, the issues of Alter— will be out from June to September, 2021.
Alter— is a collection on Alter-Realities as a way to re-make worlds, re-animate ourselves and forge new relations while rejecting unsustainable hegemonies.
With each of the installments, we aim to explore different sub-themes within Alter-Realities framed in Alastair Fuad-Luke's curatorial agenda for the Biennale. We present fresh reflections on the present moment and better ways of being and creating with each other in times of crisis and contagion through the lens of design.
Alter— #1

Alter-Realities: Towards justice through design

Editor: Alastair Fuad-Luke

Contributions by: Sasha Costanza-Chock, Eduardo Aires, Beatriz Blasi + 1234

Art direction and graphic design: 1234

68 pp.

12×19 cm

The first issue of Alter— reflects on the term Anthropocene and its developments, proposing a new relationality through design that accommodates all forms of life. Sasha Costanza-Chock talks with Alastair Fuad-Luke about more inclusive and collaborative design practices while Eduardo Aires opens a range of variations to the grid he designed in 2016 as the visual identity of the city of Porto. Artist Beatriz Blasi and designers collective 1234 question notions of reality in a collaboration that will feature this and the following editions of Alter—.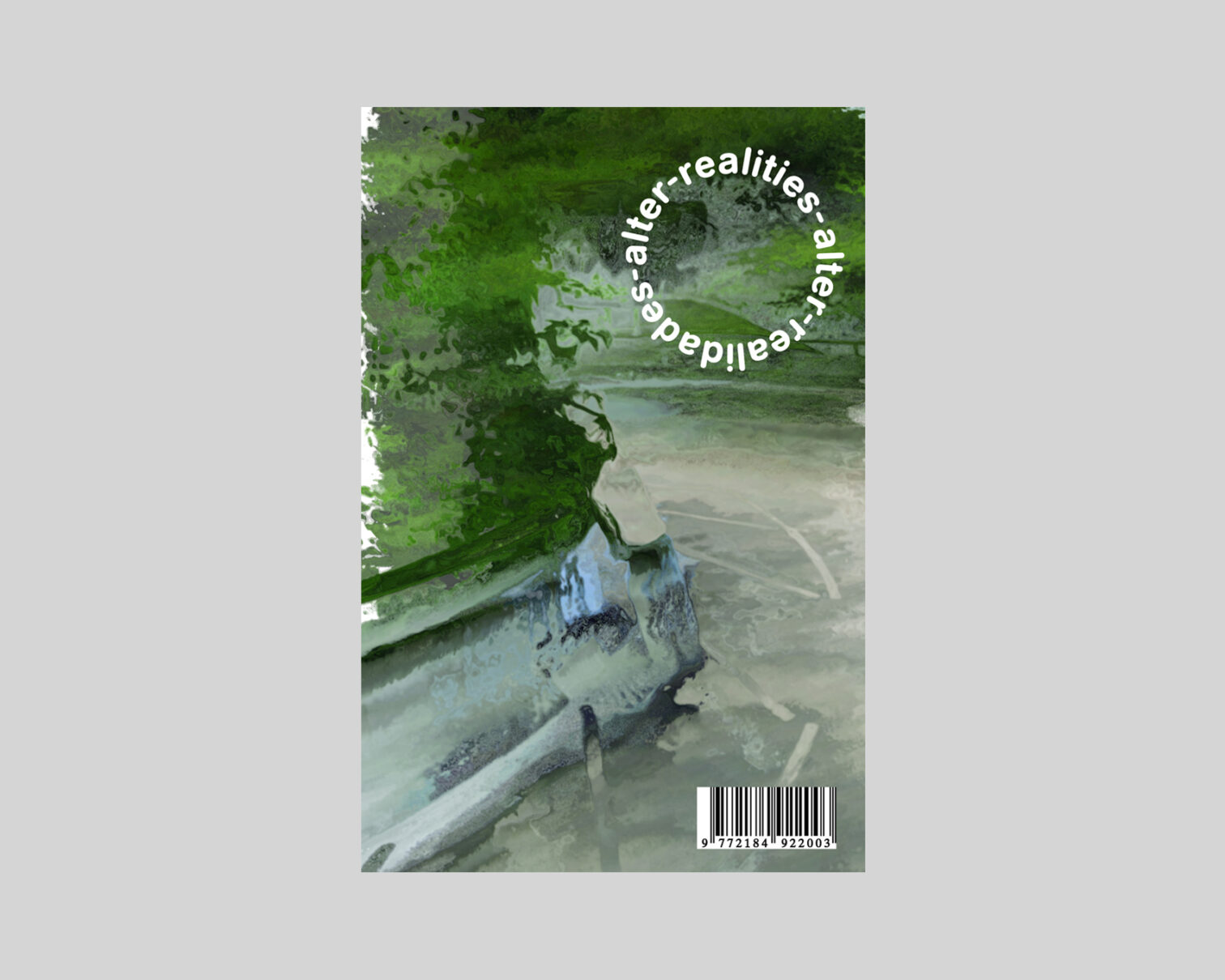 Alter— #2

Alter-Livelihoods: Experiments with infrastructures for community economies

Editors: Bianca Elzenbaumer and Fabio Franz (Brave New Alps)

Contributions by: Forno Vagabondo, La Foresta, Comunità Frizzante; Manuela Dasser and Veronica Martini (Marameo Lab)

Art direction and graphic design: 1234

68 pp.

With the Vallagarina valley, in the Italian Alps, in the background Bianca Elzenbaumer and Fabio Franz, founding members of the Brave New Alps collective, reflect on modes of economic and social organization that value the work that is mostly sidelined by capitalist practices. Community projects with food or education are examples of how to create beneficial and inclusive dissent through design and traditional arts or crafts. From the Alps to the world.