Here be dragons
Here be dragons
Here be dragons
Here be dragons
A project for reactivation and social inclusion in the territories of the urban-rural periphery of Matosinhos & Porto through art, urbanism, and collaborative design.
Aqui há dragões, a collaboration of Warehouse (PT) and Zuloark Collectives (SP), will bring together diverse groups of local agents in order to put together a series of workshops and activities that seek to interact with the social and urban aspect of the public spaces we inhabit through different strategies. One of our central activities will be based on collective design and construction of urban furniture for public spaces, sculptural elements that can allow us to rethink the ways of inhabiting and gathering in the public space of rural areas. These pieces will later travel to various neighbourhoods and close towns related to the hometowns of the participants. This tour is part of a process of revisiting the personal history of all the participants, through routes designed by them, and in collaboration with local historians and neighbours who can share with us the curiosities and anecdotes of these different places through unique and creative perspectives.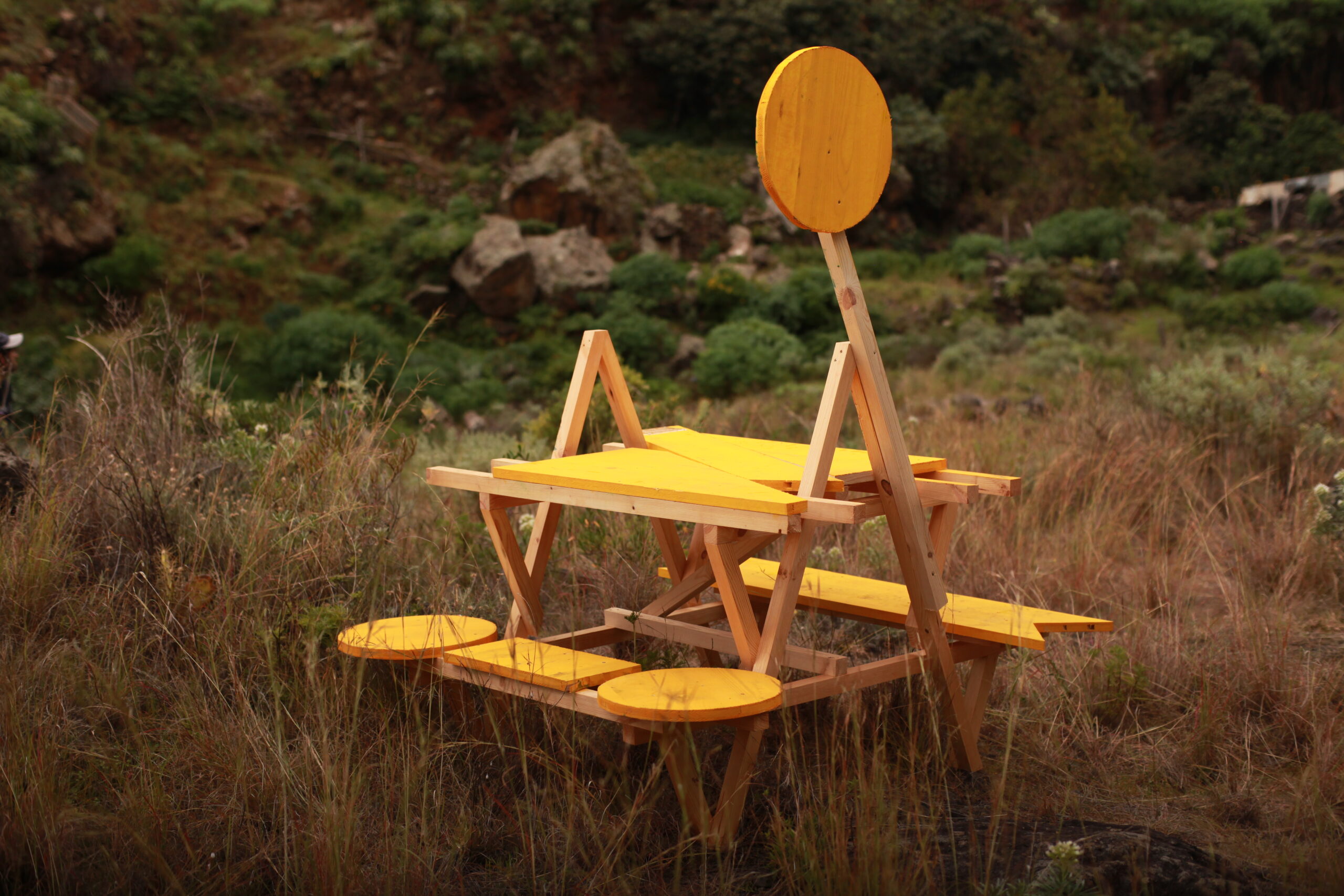 "Here be dragons" (Hic sunt dragoes) was a phrase used in medieval maps to refer to unexplored territories. Twisting this imaginarium of forgotten territories in the 21st century, Aqui há dragões (AHD) is a project that seeks to promote autonomy and visibility for communities of people with intellectual or developmental disabilities living in rural or urban peripheral zones, through collaborative artistic practices. Individuals with intellectual and developmental disabilities often live separated from ordinary public life. Through a series of activities and workshops, this project aims to build relationships between these individuals and their territories, villages, neighbourhoods by placing them at the centre of the process of rethinking and redesigning their environments. AHD´s methodology is based on participatory and innovative pedagogies, in order for these marginalised groups to develop new capacities to address the challenges of the urban and rural areas they inhabit. The project proposes a curatorship that creates a diverse creative dialogue, not only between professionals and artists, but also between the citizens and local initiatives.
– Is it possible to rethink, design, and build new and better spaces for coexistence among different neighbourhoods and communities?
– Is it possible to make visible and bring into the present traditional methods of craftsmanship from which to revisit the day-to-day and redesign the present and the future of our environments?
– Is it possible to think about the urban environment from a public perspective with a more experimental and open approach?
– Is it possible to unfold "in public" the controversies that exist hidden in our urban debates?
– Can new ways of inhabiting the city be designed in dialogue with the various communities and generations that live there?
– Can institutions redesign their protocols to contribute to the co-production of peripheral urban projects involving a diversity of the citizenry?
Programme

30 June – 2 July Territory Workshop (not open for registrations)

6 – 10 July Open building Workshop (open for registrations)

Saturday, 10 June Closure Celebration Parade Event
JOIN US! We invite anyone interested in the Aquí ha dragões project to participate in the open workshops as well as the celebration event in July. Stay tuned for more information – or write to zuloark@zuloark.com